Fracking is a toxic issue for Conservative party grassroots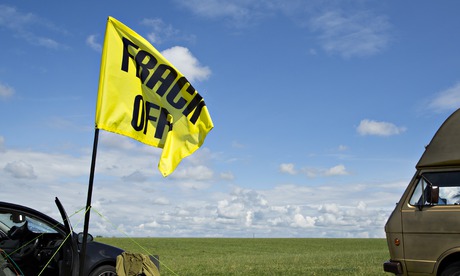 Source: The Guardian
As Topic: Elections
A2 Politics: Environment
Fracking has the ability to give the UK another supply for energy, which has the potential to drive down energy prices for the economy. However, this has caused great controversy in safe Tory seats, with constituents pledging to run anti-fracking campaigns and research from Greenpeace and the Guardian has shown that 120 safe seats have protest groups in them. On top of this, 31 of the 40 key marginal seats identified by the party have these protest groups. This bodes ill for the Conservative party, who have deviated from green policy.
The TTIP hands British sovereignty to multinationals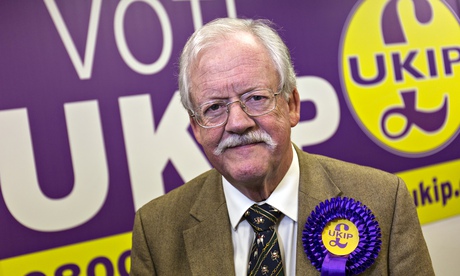 Source: The Guardian
A2 Topic: Economic Policy
The TTIP is a treaty between the EU and the USA, being marketed by its champions as a economic stimulus package for ailing Europe, providing up to £100bn in extra growth. It is presented as a free trade agreement, but existing tariffs on either side of the Atlantic are already weak because of common membership of organisations such as the World Trade Organisation. But you will not see UKIP nor Cameron riding to British defence as the actual aim is to strip away obstacles to large corporations making profits such as regulations that protect our privacy, the environment, food safety and the economy from a rapacious financial sector. And crucially TTIP further opens up public services to private companies motivated primarily by profit rather than people's needs.
Chris Grayling unveils victims' rights reform
Source: The Guardian
As Topic: Judiciary
A2 Topic: Crime and Order
The right of victims of crime to directly confront the offenders in court is to be enshrined in law, the government has said. And publicly funded lawyers are to be barred from taking on serious sex offence cases unless they have undergone specialist training. Grayling said: "Our criminal justice system can be daunting, and victims, especially the most vulnerable, can find it traumatic and difficult to know where to turn to for advice and support." These reforms aim to put the victim first and solidify the victim's rights in law.
Bank of England boss: interest rates likely to rise months before wages do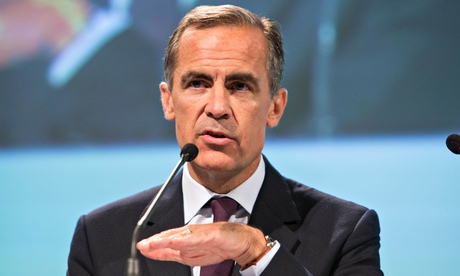 Source: The Guardian
A2 Topic: Economic policy
The Bank of England's governor, Mark Carney, has warned workers that interest rates will rise before they see a rise in real wages. At the TUC conference in Liverpool, Carney cited bank forecasts of real wage growth about the middle of next year. Wages fell 0.2% in the three months to June this year, a decline that contrasted sharply with inflation of 1.6% in July. Carney warned that workers would have to improve productivity and skills to have any chance of getting real-term pay.
EU olive branch for David Cameron as Lord Hill appointed to senior financial services post
Source: The Independent
A2 Topic: Britain and the EU
David Cameron's hopes of winning a better deal in Europe for Britain were boosted today after Lord Hill, the UK's new European Commissioner, was chosen for the key financial services post in Brussels. But Lord Hill's honeymoon lasted only a few hours, as Socialist and Green MEPs threatened to veto his appointment unless he promises to take a tough line on bankers' bonuses.